Expert Vision Care Services and Consultation
At VisionPlusSpecialist, our commitment to delivering exceptional eye care and premium eyewear is at the core of our mission. In pursuit of this goal, we are pleased to offer an extensive array of services, including:
Enhanced Eye Examinations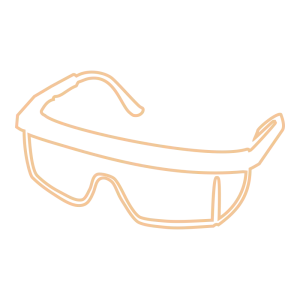 Ultra-wide field photography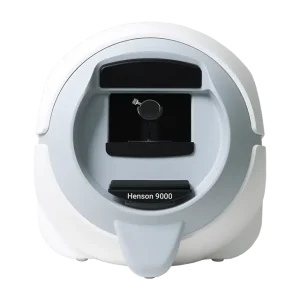 Enhanced Eye Examinations
We strongly advocate regular eye examinations for all individuals. Typically, adults should schedule these appointments every two years, and children should undergo annual examinations, unless otherwise recommended by our optometrists. These eye exams play a pivotal role, not only in assessing eye health but also in identifying potential indicators of underlying medical conditions, which often manifest without noticeable symptoms.
Our practice offers an Enhanced Eye Examination, encompassing an OCT scan for all patients aged 25 and above, as well as an Optonmap image for all individuals. This comprehensive assessment surpasses standard examinations in depth and breadth, ensuring a more thorough evaluation of your eye health. Our commitment to your ocular well-being is unwavering.
Optical Coherence Tomography (OCT) scanning is an advanced diagnostic tool that enables us to conduct a thorough examination of the eye's health. This imaging technique generates a detailed image that reveals distinct layers and structures within the eye, which are typically not discernible through conventional posterior eye imaging. With an OCT scan, we have the capability to detect certain eye conditions up to four years earlier than with standard methods. Our commitment to comprehensive care leads us to routinely administer OCT scans to all patients aged 25 and above.
Additionally, our utilization of the Optomap system grants us access to a panoramic 200-degree retinal image, providing a comprehensive view of over 91% of the fundus compared to the limited 15% offered by standard retinal photography. This expanded field of view enables us to uncover 42% more potential pathological conditions. It's important to note that this advanced technology is available in only a select number of optician practices nationwide.
To put it in perspective, just as you wouldn't visit a dentist and have only your front teeth examined, we believe in providing the highest level of care for your entire eye health.
We offer diverse myopia control solutions for children. By 2050, approximately five billion people, half of the world's population, may be impacted by myopia. Each additional 1D increase in myopia elevates the risk of future eye-related issues by 58%.
Myopia control discussions are now commonplace among parents. Our comprehensive options include myopia control spectacle lenses and contact lenses. Rest assured, all our Optometrists and Dispensing Opticians are certified in this treatment. Feel free to inquire if you have any questions.
Wearing contact lenses offers enhanced freedom and comfort, providing a versatile vision solution for individuals of all ages. At VisionPlusSpecialist, our comprehensive range of contact lenses is tailored to meet diverse needs, whether it's for special occasions, daily wear, sports activities, or vacation use.
At VisionPlusSpecialist, we believe in a personalized eyewear experience. Rather than overwhelming you with shelves of frames, we take a different approach. We invite you to sit down, enjoy a hot beverage, and carefully select frames that suit your prescription, facial features, and personality. Our extensive inventory includes hundreds of frames, beyond what you see on display. We proudly offer a wide selection of luxury independent eyewear, complemented by bespoke lenses.
Our highly-trained staff excels in the art of dispensing, ensuring an unparalleled experience. You can schedule appointments with our skilled dispensing opticians and in-house frame stylists to receive tailored guidance and service.